The history of streaming music services
From buying discs and downloading to listening online, this is how streaming music services are reshaping the way we listen.
iTunes Music Store
In 2001, the iPod was introduced.
Two years later, Apple had already capitalized on the iPod's instant popularity, and iTunes had leveraged the iPod's popularity to become essential software on many people's computers. But by that time, Apple was desperate to solve a new problem: where to get the music.
In those days, buying a physical CD was the most compliant way to get music. But with the rise of the internet, buying CDs became a 'not so smart' option. For one thing, these CDs were always available as albums, but many people didn't actually like all the songs on an album, but they still had to pay for the other songs.
The second point was even more deadly: 1999 was the golden age of records, but in the same year it also saw its worst enemy: Napster, a P2P sharing site specializing in free MP3 music. that year, global CD sales peaked, but by 2003, global record sales had fallen by a whopping 17.1%.
As a result, record companies saw Napster as a beast, and after unsuccessfully appealing to users to reject piracy, they decided to come together to hang it by law. However, the most aggressive legal action backfired, attracting a large number of young users - those without much financial means, but with Napster they could download the songs they needed directly for free. If that's the case, why pay to shop for them at an offline video store when you have to go all the way there?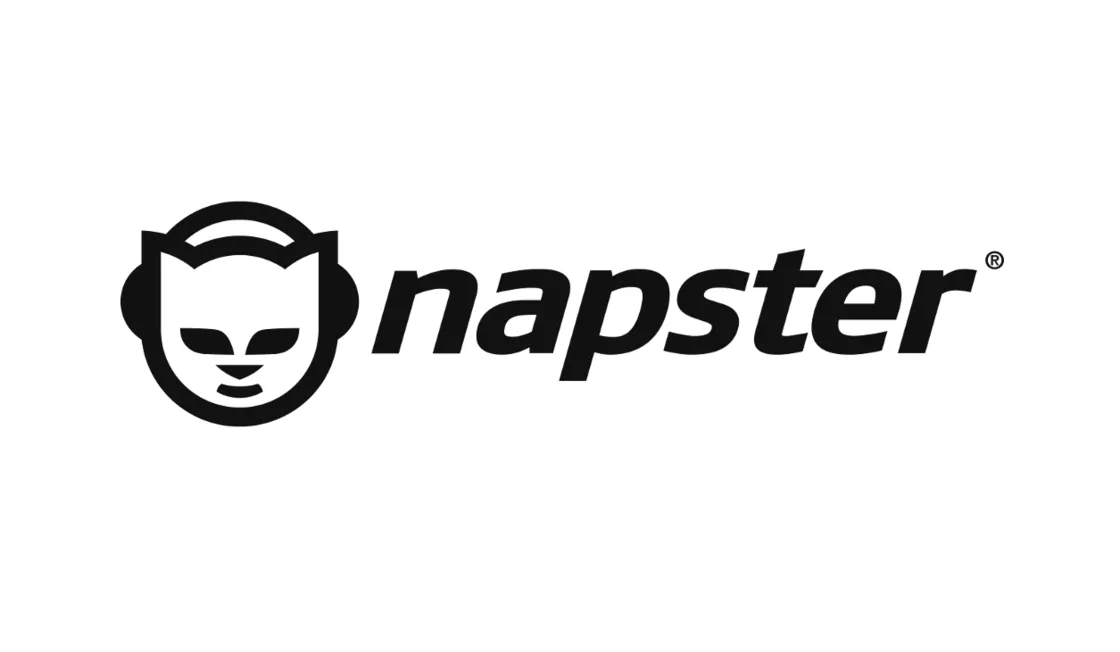 If this continues, then pirated music will completely shatter the entire music industry. So, everyone is turning their attention to the Internet and digital music without fail.
Actually, the digital music store wasn't a genius idea, a group of college students from the University of California, Santa Cruz with a degree in computer science made it back in 1994. Only, at the time, they didn't have the concept of fees and copyrights, but used it to distribute the work of a few niche bands.
So Jobs wasn't the only one who could think of creating a digital music store to fight piracy, other music company executives did too.
In 2001, Time Warner and Sony, the two music giants, were already working together, and hoped to bring Apple into the fold, hoping to use the iPod's influence to change the rampant piracy of music. But this was only superficially friendly - in private, everyone had their own agenda: while music piracy put the giants on a united front, in reality they didn't let anyone get away with it, and the benefits of being the leader or rulemaker in a new field were immeasurable.
Sony Music later led the backlash, deciding to pull out of the three-way partnership and creating the Pressplay streaming music service on its own, in partnership with Universal Music. Shortly after, a back-stabbed Time Warner pulled in Bertelsmann, Bacardi Records, and Lille Networks to also go toe-to-toe with the streaming music service MusicNet.
Both of these streaming services, which are already much the same as the streaming services we have today, such as MusicNet's subscription rules of
MusicNet subscribers can listen to 250,000 songs from Warner Music with a one-month free trial and then choose from three subscription options: $3.95 per month to listen or cache 20 songs; $8.95 per month for unlimited listening or caching; and $17.95 per month for unlimited listening or caching and the ability to burn 10 songs to CD.
Although there are still some shades of the physical record era, I have to say that the concept is quite advanced. However, back in the days when people were still buying CDs or downloading pirated copies, the act of "paying to rent songs" was just crazy. In addition, Sony and Time Warner were so much worse than Apple in terms of user experience and UI design that they were criticized by users and the media.
In today's terms, Sony and Time Warner were a pair of "crouching dragons and phoenixes" at the time. And this scene is like the first few years of China's music licensing, except that the protagonists of the story have become Tencent Music and NetEase Cloud Music.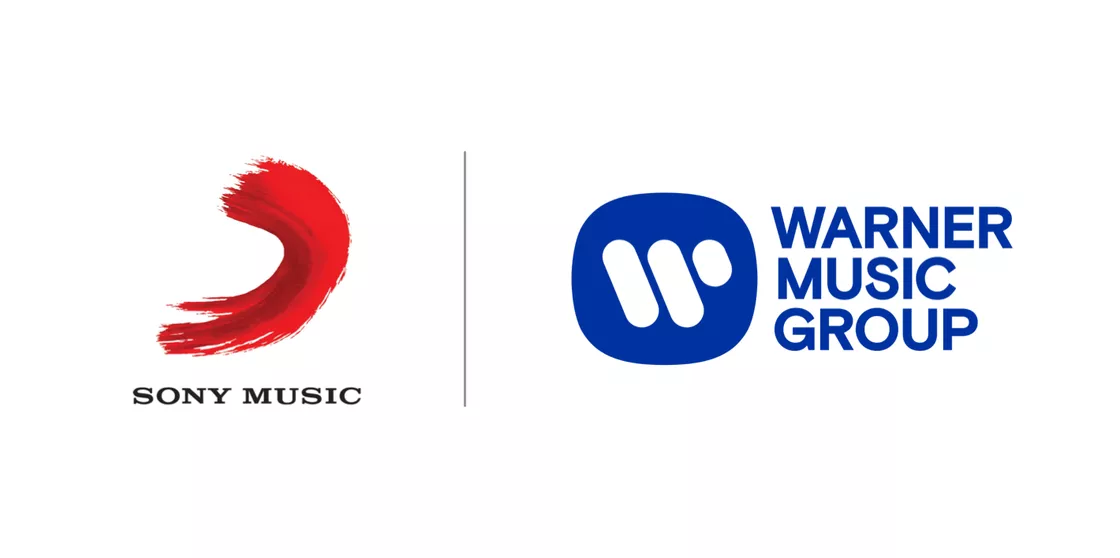 The official wave of internecine warfare naturally gave Steve Jobs a chance. Perhaps he would have thought that this was a god-given opportunity: the two giants at each other's throats naturally gave way to the iTunes Store, giving it a chance to ascend to the throne of the digital music distribution era.
As it happens, Time Warner's owner Barry Schuler was an 'old friend' of Jobs, so naturally the first successful raid on the iTunes Store was on him and his Time Warner. Next, Steve Jobs used his unique reality-distorting stance to take down Universal Music and even Time Warner's "nemesis" Sony Music. Finally, on April 28, 2003, the iTunes Music Store was launched.
The difference iTunes has made is clear: piracy has indeed been effectively curbed, with a million songs sold in six days and a shot in the arm for the sagging music industry.
PressPlay and MusicNet were listed in a tie for ninth place in the "25 Worst Tech Products of All Time" by PC World magazine because they were so difficult to use. MusicNet went to Microsoft Windows Media, and Pressplay was acquired by Roxio and later became Napster 2.0.
Interestingly, these two music subscription services dominated almost the entire online music market before the iTunes store was launched, and the decline of physical recordings was not halted in August 2001 when the major record labels teamed up to sue and successfully hang Napster, the largest pirate music sharing site at the time. And just weeks after Napster was shut down by court order, the U.S. Department of Justice opened a new antitrust investigation into Pressplay and MusicNet. And when did this antitrust investigation end? The answer is the summer of 2003, not long after the iTunes Store was released.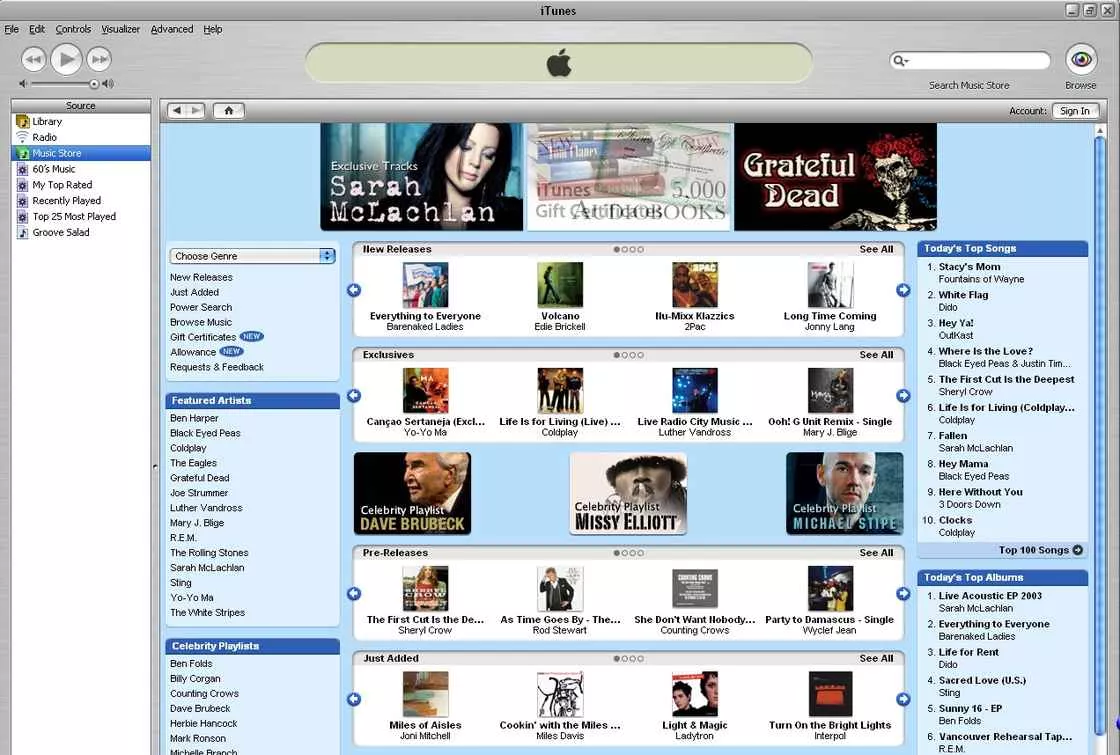 Was the iTunes Store Success in 2003?
We've spent a lot of time in the previous chapters going through the iTunes Music Store, only to pass over two of the 'grandfathers' of streaming music, Pressplay and MusicNet, and why is that?
It starts with the music industry, which is still going downhill.
Many people believe that the iTunes Music Store, a "Genuine Digital Store Buy - Sync Device - Listen" model, is the future of the music industry. PC World even published an article on August 13, 2003, comparing almost every online music service at the time, not only iTunes Store, PressPlay and MusicNet, but also Rhapsody and EMusic, among others. In the last paragraph, the author used "The Future's So Bright" as the title and concluded in the first sentence.
iTunes is the future.
However, they all looked at it wrong.
This is something that even Steve Jobs couldn't have predicted. Maybe we only remember him saying "3.5 inches is the perfect size for a smartphone" and "who tm wants a stylus", but Jobs actually said something similar when it came to music. When the iTunes Music Store was first launched, he was adamant that what user would want to stream? "They just want to buy music (physical or paid downloads), they don't want to rent it (monthly subscriptions).
The iPod + iTunes Store model has certainly redeemed some of the impact of pirated music, but across the board, the future of the music industry remains cloudy -- a revenue curve that's still on a downward path.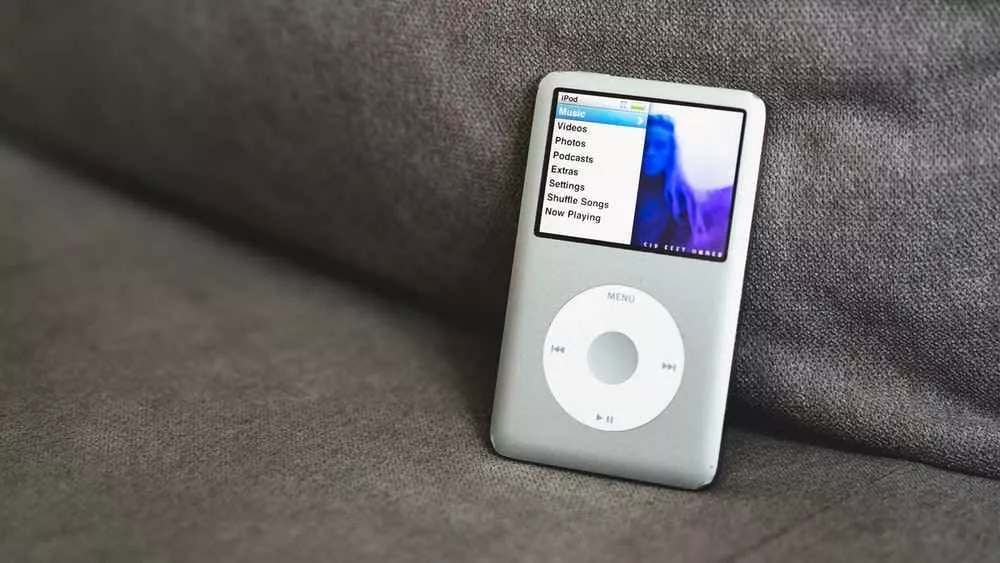 Those of us who have been there know that during these difficult days of discovery, the iPod and iTunes Music Store gave the model its final comeback and stuck around all the way through the first few years of the 2010s, until streaming started to take off in a big way in 2011 and became the biggest head of the music industry's revenue share in just six years.
Yet there is a long story in it.
A 'Little Splash' from the Chinese World
In the seven years between 2003 and 2010, the iTunes Music Store pretty much dominated the majority of the market for digital music distribution platforms. While it didn't pull the throttle on the music industry's continued decline, it did at least put the brakes on half a foot. As a result, many people feel that this is a healthy digital music model, and that by simply continuing to cultivate users' paying habits while fighting piracy harder, the 'buy + sync' model of the digital music market can surely return to the 'old days of prosperity' of the 1999 record era.
So during these years, streaming music services were not well received, with a handful of providers announcing closures and transitions as a result of the iTunes Store. So between 2003 and the first half of 2007, most of the remaining streaming music services were moving towards radio, with services like Pandora, which focused on similar song recommendations, LiveXLive, which focused on live and on-demand music, and RadioTime (later called Tunein), which was itself focused on podcasts and radio.
But things have always taken a turn for the worse. In just one year since the second half of 2007, the streaming music service giants that we've come to know so well have sprung up like wildfire.
But before we do, let's rewind to a time before these giants were born and look around us at the Greater China region. Unlike North America and Europe, which were dominated by the iTunes Store, between 2003 and the first half of 2007, Taiwan and Hong Kong saw the birth of the two streaming music providers that operate today: KKBox and MOOV.
In October 2005, KKBox was announced to be launched in Taiwan. Its operating model, however, has been exactly the same as today's streaming music services: KKBox obtains licenses to distribute music directly through licensed channels such as signed music companies, songwriters and distributors. Users have unlimited access to all songs in the KKBox library for as long as their subscription lasts, or they can choose to download songs locally to enjoy them offline. However, files downloaded from KKBox are DRM encrypted and can only be played using the KKBox App.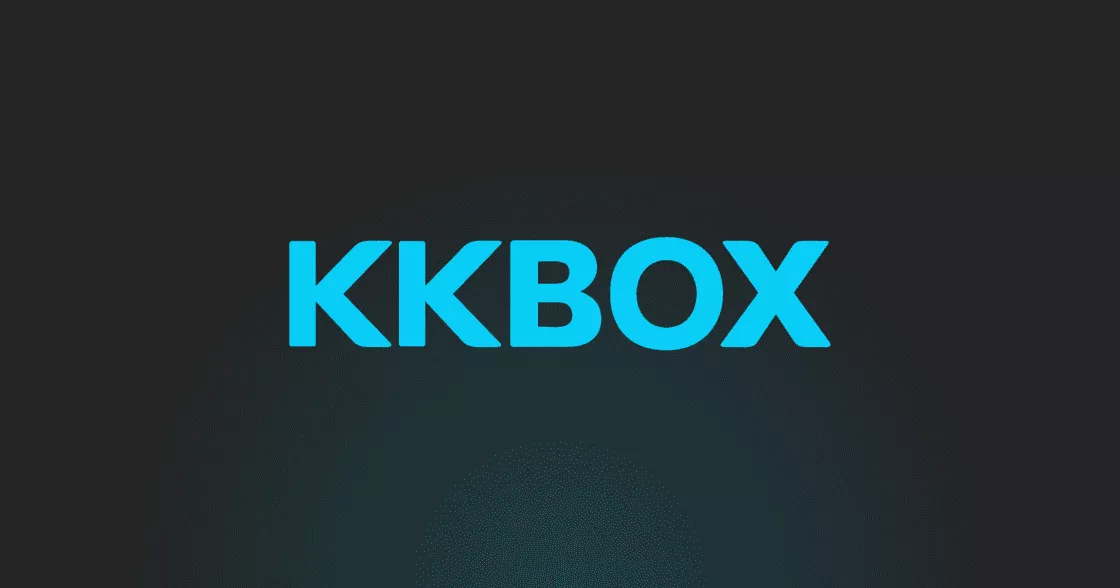 Later, KKBox also offered a music store like the iTunes Store for users to purchase and download songs. Naturally, songs downloaded through such a format were DRM-free protected music files that users were free to play using other devices. In 2017, however, KKBox announced that it was taking this feature offline and transforming into a purely streaming music service App.
In the coming years, KKBox has announced its entry into Hong Kong, China, Macau, China, Singapore, Malaysia, Japan and other countries to become a well-known streaming music service in East and Southeast Asia. And in 2020, KKBox will also offer Hi-Res lossless audio and podcasts for its music.
As such, KKBox is perhaps the most similar to today's and the most well-established and earliest streaming music provider we can find today.
Another streaming music service app from Hong Kong, China is called MOOV, which also uses a similar subscription system as KKBox. It was founded in April 2006 by PCCW in Hong Kong and launched its service in mainland China in 2013 through a partnership with Southern Broadcasting Media Group, China Telecom and BTV. The mainland version of the service was titled "MoNote" and became the first paid music service outside of China in an era when free downloads were still prevalent.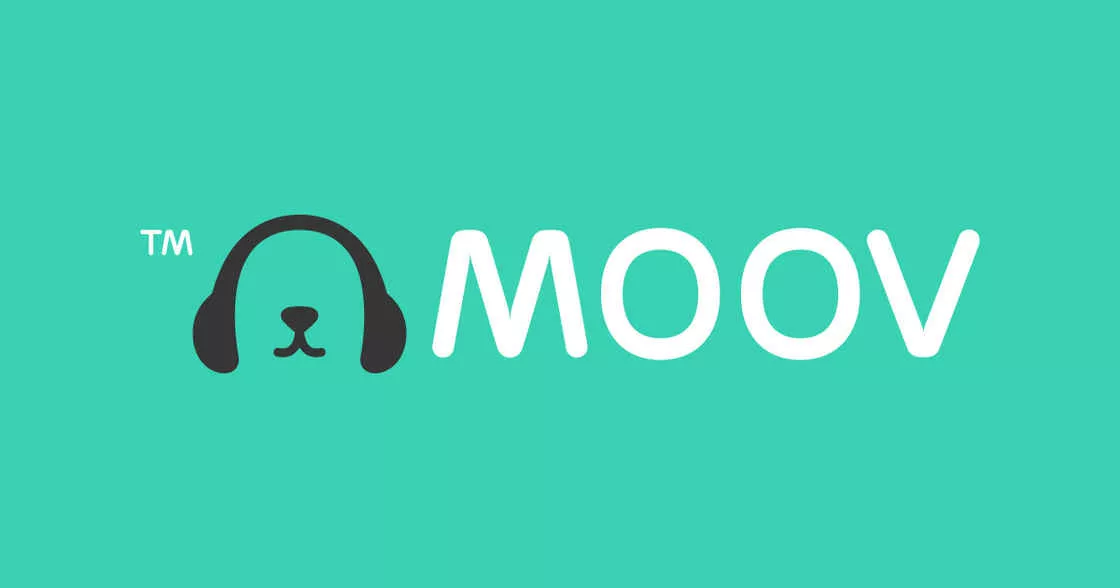 It's easy to see that both KKBox and MOOV have chosen to focus on the East and Southeast Asian markets, and have made a number of features to suit the local market. For example, KKBox and the then-hot celebrity promoters, MOOV added "music self-healing" service, etc. But on the other hand, KKBox and MOOV were born even before Spotify and Amazon Music, which are now streaming music giants, and if they had been quicker to internationalize, the market might be a lot different today.
The birth of first generation
By the second half of 2007, perhaps catching wind of something, or perhaps discovering a music market that the iTunes Store had failed to save, in the period between late 2007 and 2008, Spotify (October 2008), Amazon Music (September 2007), SoundCloud (October 2008), and Deezer (August 2007), all well-known streaming services, competed for this untapped wilderness by starting their services.
In terms of timeline, Deezer from France was the first, followed by Amazon Music. Spotify and SoundCloud were born 'on the same day'.
Deezer
Deezer didn't start off well in the early days, and because it was basically a 'white knuckle' operation, it took a lot of time to negotiate and sign licensing deals with music companies. But after securing the rights, Deezer's traffic grew rapidly, and through ad placements and paid de-merchandising, it expanded over the next 10 years, and is now available in over 180 countries, including even Russia and Afghanistan, which Spotify can't reach.
But even though Deezer had the advantage in terms of breadth of regions served, Deeze ended up not being one of the leading players in a highly competitive market. By 2021, Deezer's market share of music streaming services worldwide had shrunk to 2%. And not long ago, Deezer has shut down its free version of the service in a number of countries.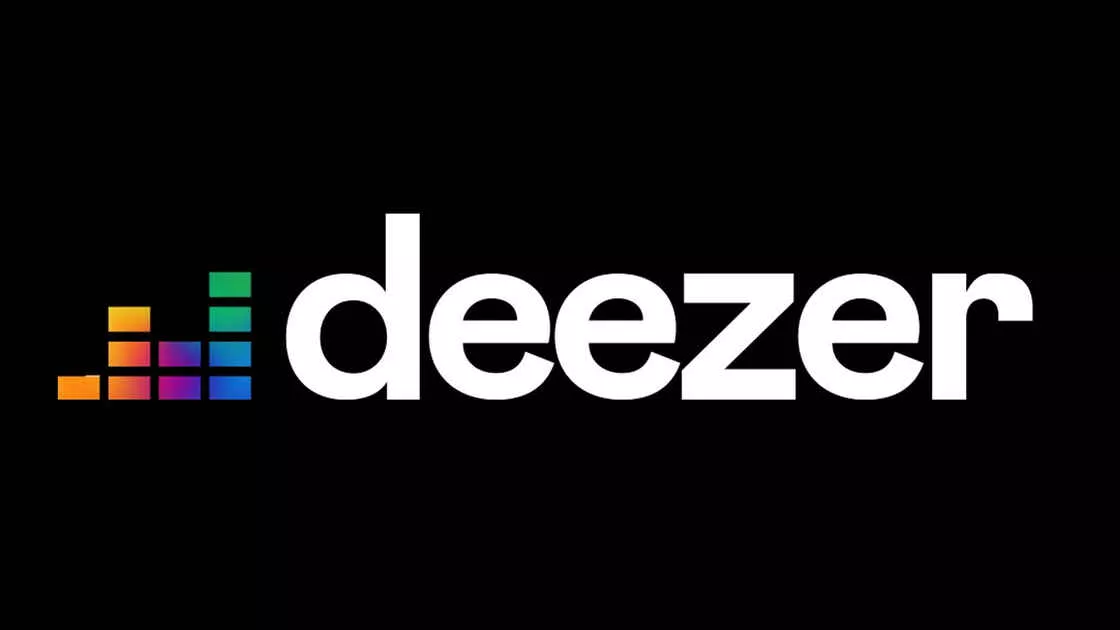 Interestingly, Deezer was also on the side of Ubisoft and Spotify in the previous debate between Ubisoft and Apple about fairness, lambasting Apple's 'hegemony' and demanded fairer treatment from Apple and Google in the app store.
Amazon Music
Despite being one of the current giants of streaming music services, Amazon Music was pretty much a 'junior' to the iTunes Store in its early days - the service was called 'Amazon MP3' and only sold DRM-free MP3 music files. So while it became the first platform to sell all four major record labels (Universal, Warner, Sony and EMI) at the same time in 2008, it still followed the same old "buy → download → sync → listen" path.
It wasn't until March 2014, shortly after Amazon announced an increase in the annual subscription fee for its Prime service from $79 to $99, that it added Prime Music, a purely streaming music format, to its Prime service.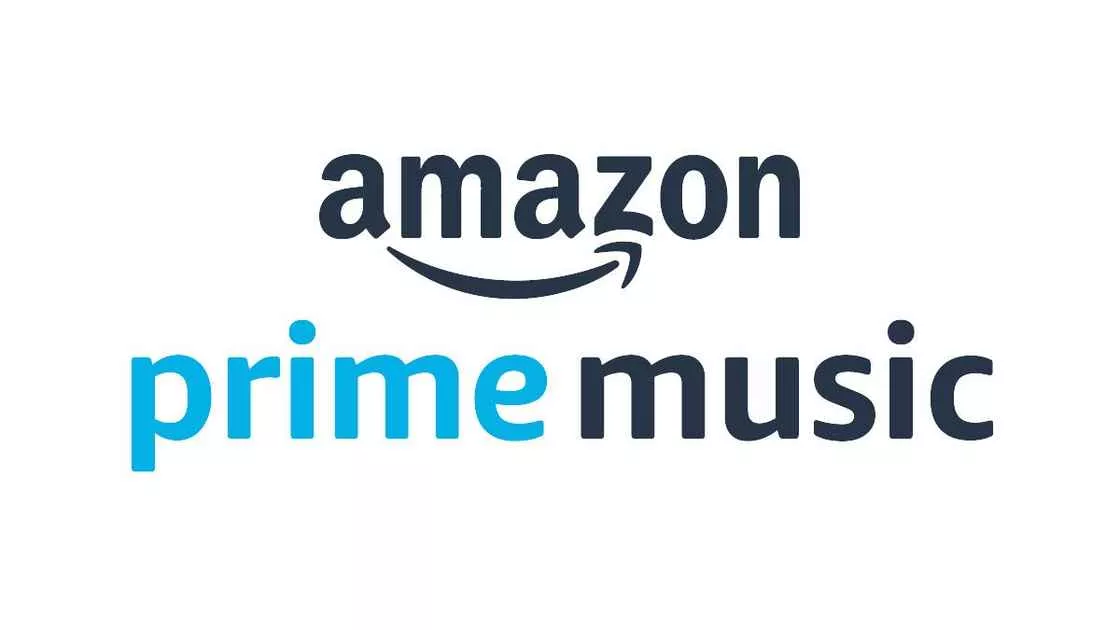 Two years later, perhaps seeing the huge gains Apple Music and Spotify were making with their subscription services, Amazon opened up a new music service: Amazon Music Unlimited. Unlike the old Prime membership service, it requires a separate subscription, and the music library is much larger than Prime Music as well.
What's not hard to see is that Amazon hasn't really changed the music industry as much as Apple and Spotify, but its business model is still worth looking at. By incorporating Prime Music directly into the Prime membership, it naturally attracts users who are already using the Prime service: it's like I'm just trying to save on postage on a purchase, and then I get a music service for 'free', so why not? It can be said that Amazon has managed to force a share of the market by relying on its own huge user base and company strength, even though it started later than other competitors.
It's also worth noting that Amazon's original music store hasn't shut down yet, and still offers the purchase of copyright-free DRM music as well. If something like "iTunes Music Store will soon be discontinued" becomes a reality, it would be like Apple has completely emptied itself of this market. Amazon will probably be the 'winner' again.
SoundCloud
SoundCloud's history actually dates back to 2007, the same year as Deeze and Amazon Music. In July of that year, Swedish sound designer Alexander Ljung and electronic musician Eric Wahlforss founded SoundCloud in Berlin, but it was only a year later, in October, that SoundCloud's website was officially launched.
To understand SoundCloud simply, you can think of it as an "international version of NetEase Cloud".
In the beginning, SoundCloud didn't think about music distribution, but rather wanted to allow users to exchange the music they had created or to make 'dream links' through user audio sharing. However, they later found that the newly created music also had good commercial prospects, and with more and more musicians and artists in residence, it gradually turned into a publishing platform for music distribution as well.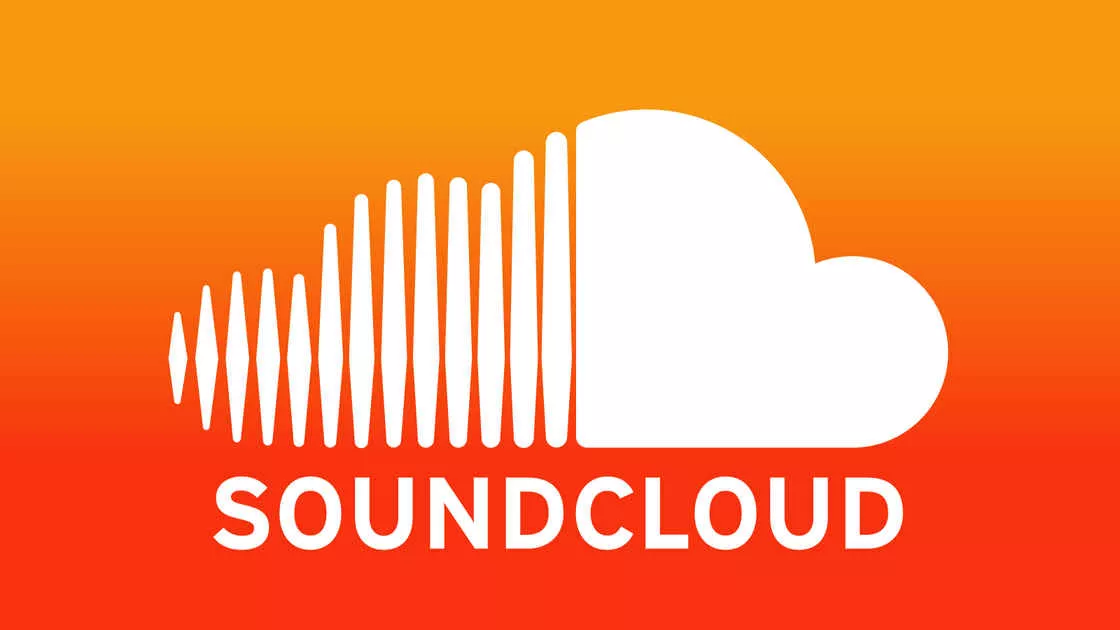 And it's like Netflix because SoundCloud is fundamentally different from other streaming music services in one way: it's more like a community for musicians and music fans' communication and music sharing community, covering everyone from the biggest stars to indie creators just starting out in music. As a result, SoundCloud has actually become the distribution platform of choice for many mainstream stars and niche musicians alike, and it has also produced some of today's biggest artists, such as Billie Eilish, Lorde, and many others.
However, this model has created a big problem for SoundCloud. Since all registered users could upload their own music to SoundCloud, and users could listen to music uploaded by others for free, copyright became a tricky issue, and made SoundCloud a 'peach of a place' for pirated and copyright-free music. As a result, SoundCloud has since gone down the path of streaming subscriptions, negotiating rights with major music companies and finally launching a paid subscription in March 2016 under the official name 'SoundCloud Go'.
Similar to other streaming music services, a SoundCloud Go subscription gives you access to ad-free and offline playback of these copyrighted music. A year later, SoundCloud launched the SoundCloud Go+ subscription service with a "premium members-only library". The original Go was downgraded to a basic subscription, and the cost was reduced to $5 a month. ad-free and offline playback are still available with the Go subscription, but when it comes to music in the premium members-only library, you can only try it for 30 seconds.
Additionally, for creators, SoundCloud also offers SoundCloud Pro and SoundCloud Pro Unlimited subscriptions. The former allows users to upload up to six hours of audio files and adds other enhanced features such as more robust data analysis and disabling track comments, while the latter has all the features of Pro in addition to removing the length limit for uploading audio files.
SoundCloud said they would have a bigger advantage in doing so than competing services like Apple Music and Spotify at the time: in addition to getting copyrighted songs, they also have a large number of songs uploaded from musicians, so you could hear both their album releases and singles that were only available on SoundCloud here.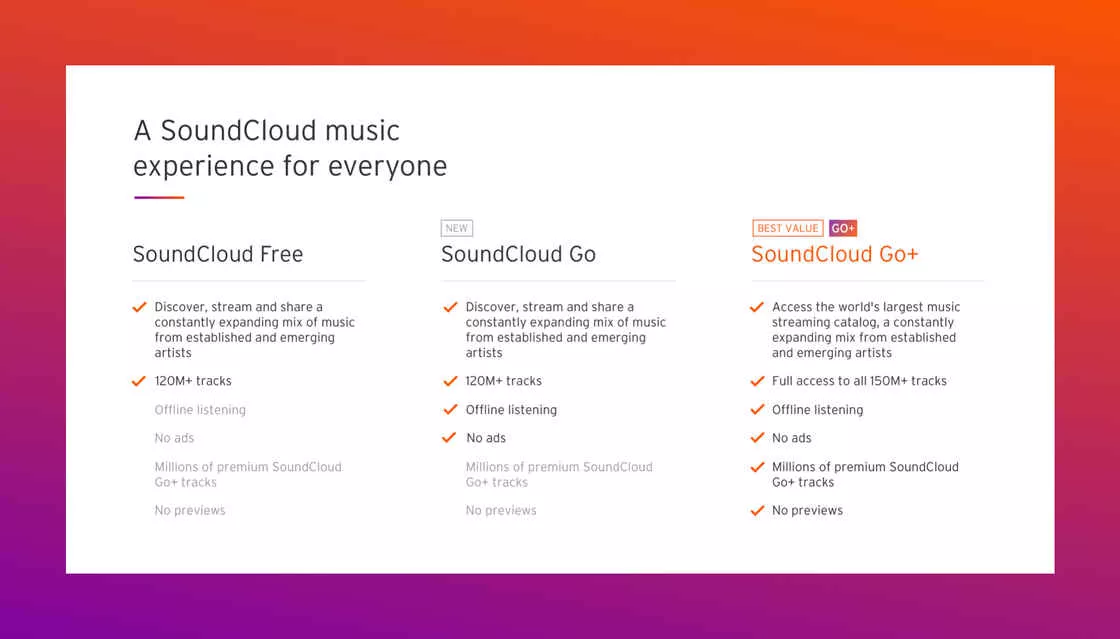 But the confident SoundCloud faces a big problem: many mainstream musicians don't have album rights here.
For example, it's like if Jay released a new song on Apple Music in 2022, but SoundCloud still had the rights to 2003's "Amy Yip". At that point, even if Jay released more private singles on SoundCloud, users would still choose to subscribe to Apple Music -- because Jay's privately released singles on SoundCloud are free to listen to.
But more than its helplessness with subscriptions, SoundCloud's biggest change is its implementation of a new musician revenue model in 2021, making it the first streaming music service to implement 'fan-driven royalties'. Simply put, SoundCloud allocates musicians' revenue (as a percentage of user plays) based on the number of times a user listens to a song over time as a percentage of their total listens. In contrast, most streaming music services currently pay royalties on a 'market-centric' model, which allocates revenue based on the percentage of plays of a particular song out of the total number of plays on the platform over a period of time.
In its 2022 report, SoundCloud says the model has brought in more revenue for musicians and has allowed the horse-trading effect in the streaming music market to be effectively avoided, as well as reducing problems such as charting specifically to increase airplay.
Maybe SoundCloud doesn't have an advantage over other platforms when it comes to the copyright battle. But in this new dimension of "fan-driven royalties," SoundCloud may be the first in a long line of streaming music services to successfully eat the crab. Perhaps in the future, it could also be one of the founding fathers of change in the music market.
Spotify
Finally, it's Spotify, but more than the history of Spotify, I want to talk about what made Spotify stand out from the crowd of streaming music services and become number one in the industry -- after all, the history of the giant is something that many specialized articles and books go into much more detail about.
Spotify was founded in 2006, and in no time at all the founders, Eike and Lorenz, developed a prototype and sent it out to some influential Swedish musicians to try out. It turned out to be a really good product - not only was the experience so good that it didn't feel like an online service, but most importantly, they actually approached musicians about royalties in good faith, unlike previous P2P services that relied on users' random sharing to spread their work.
So in the beginning, Spotify's efforts actually went in a different direction than each of the others at the time. While the models were all similar, Spofity focused on the experience, taking the biggest pain point when listening to music online: transfer speed, and focusing on improving it, as well as designing a good-looking official website. This meant that it had a head start on its rivals in terms of user experience before it officially started expanding to the world.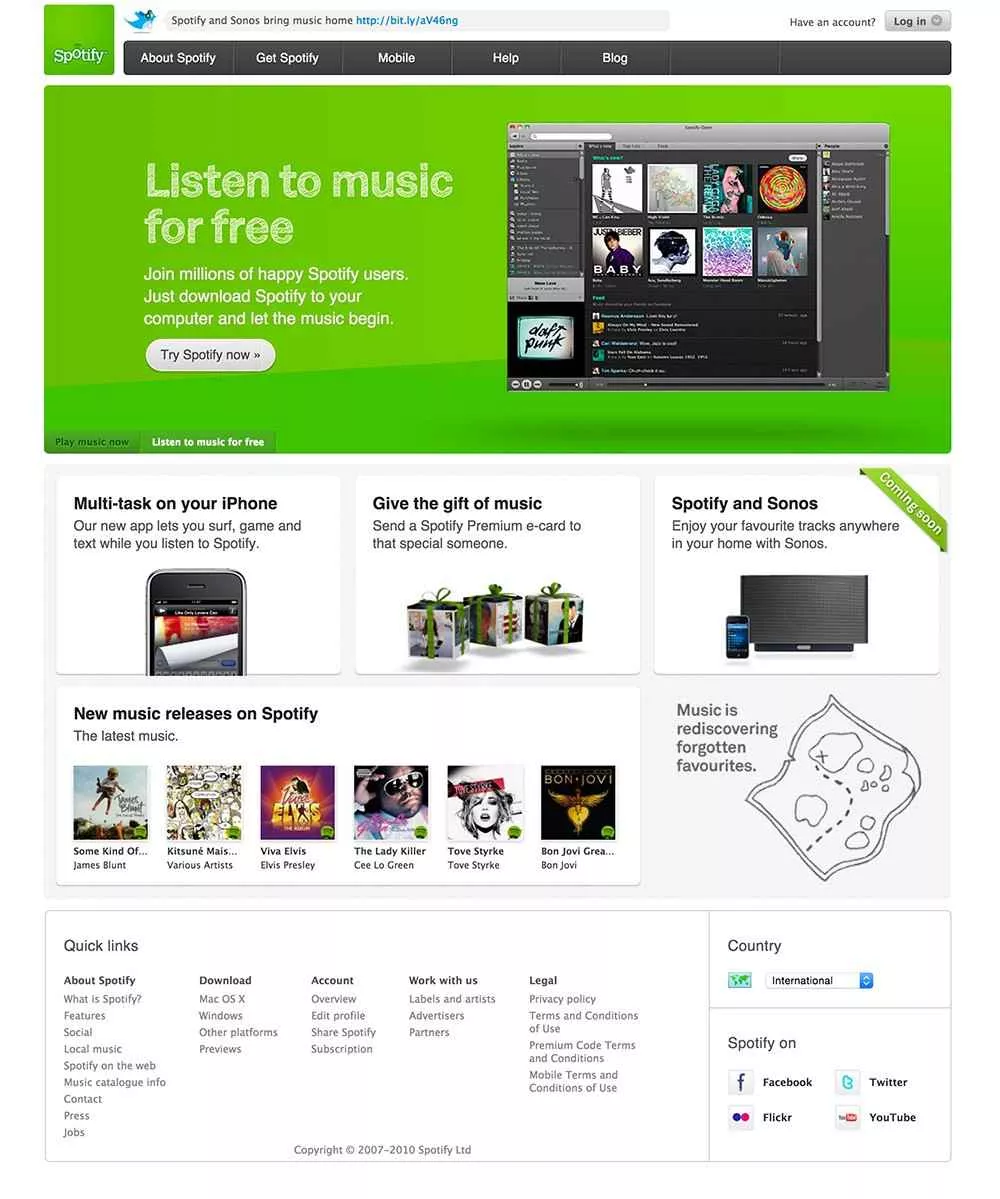 The design also looked hundreds of times better than a bunch of streaming music service sites at the time With a base of strength, Spotify's expansion globally was However, Spotify, coming from Europe, entered the U.S. market with a head-on collision with the Big Four on the other side of the Atlantic.
At the time, the Big Four didn't grant Spotify a music rights license to operate in the US. Spotify was "humiliated" to get it, because at the time, Spotify had a huge subscriber base, but the company's financials were so bad that it had to enter the US, the biggest paying market for music, to get ahead. However, Spotify was the one who wanted the rights, so the Big Four could hold it to the ground.
One of the central arguments between the Big Four and Spotify is that they want the North American version of Spofity to be a paid subscription only product, while Spotify insists on offering a free version. Moreover, the Big Four both asked Spotify for "most favored nation" status, so I couldn't have what everyone else had. As a result, the two sides were at each other's throats for a long time, but the problem was "cleverly" solved when Goldman Sachs pulled in a bunch of minions to put in $100 million in Series E funding for Spotify, plus a total of $300 million in other venture funding.
In fact, the Big Four were in a state of desperate need at this time. After all, the "iPod + iTunes" model, which was seen as the salvation of the music industry worldwide, could not be reversed and the industry was still experiencing a "sustainable decline" in revenue.
That's when a Spotify that visits your door with a brand new model becomes a natural option to try. If Apple can't save the market, then this new approach might as well be a gamble to beat a dead horse anyway. But since you're the one begging us, you're going to have to make a lot of money before that.
In the end, Spotify signed an unequal, almost "sell-out" deal -- the Big Four took almost a fifth of the company for $112,000, with a set of conditions. That's a fraction of what the Big Four would have paid at the time, and I'm guessing any executive would have made more than that per year, so the worst that could have happened was another small fortune. In exchange, Spotify managed to get the rights and a ticket to the US market.
The Big Four wanted money and a new model, Spotify wanted market and traffic, and Goldman Sachs didn't need money and wanted to make a return on its venture capital investment, so the three of them kind of hit it off. But if we take a look behind the scenes, based on Spotify's market cap today, it's one of the most successful venture capital investments ever written in a textbook.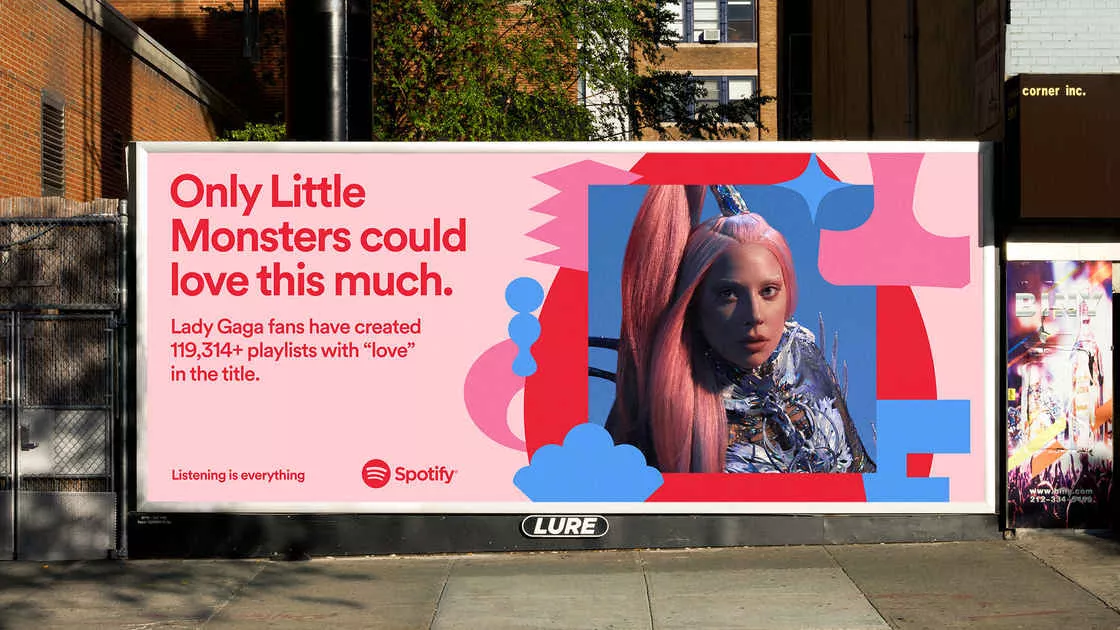 Spotify is also still very much into offline advertising now but having officially entered the US market, Spotify immediately fought a battle of affluence that Li Yunlong had never fought in ten lifetimes. With millions of dollars in library rights and hundreds of millions of dollars in cash in hand, Spotify went straight for the jugular: partnering with some of the biggest consumer brand giants in the US market, like Chevrolet, Coca-Cola and Motorola. It's also exploring music socially with Facebook to further capture the hearts and minds of young people.
Spotify was born mediocre but became the chosen child in the early days of the streaming music era, finding a direct highway to success and then going on a wild ride. In later years, even Napster founder Parker, one of the 'progenitors' of digital music platforms, was full of praise for it, and the world kept rainbow farting at it.
In short, Spotify, which grew to become the actual world's streaming music giant by 2012, albeit with some twists and turns, brought the world's music industry into the streaming era all by itself. While streaming music services accounted for just 0.5% of the entire music industry at that point, the last pain point for streaming music was soon cleared by another company, and there was no one left to stand in its way until 2015.
The Golden Age of Streaming Music
The company that cleared up this pain point was again the same Apple we know so well, and the man - Steve Jobs.
While the iPhone was 3G-enabled in its second generation, it was the iPhone 4, released in 2010, and the iPhone 4S, released the following year, that really brought about the explosion of mobile internet, and not to be outdone by the fact that around 2010, U.S. carriers also drastically reduced their mobile phone traffic rates. With a great internet experience, lower internet rates, and Spotify bombarding the streets of America with ads, the conditions were right. Streaming music services, at last, are on a high with the advent of mobile internet.
As you can see from the IFPI's annual Global Music Report, the year streaming music services started to take off was 2010. before 2010, streaming music services were only a fraction of the revenue of the music industry as a whole, and the fact that it wasn't put in the 'other' was the greatest respect it could have.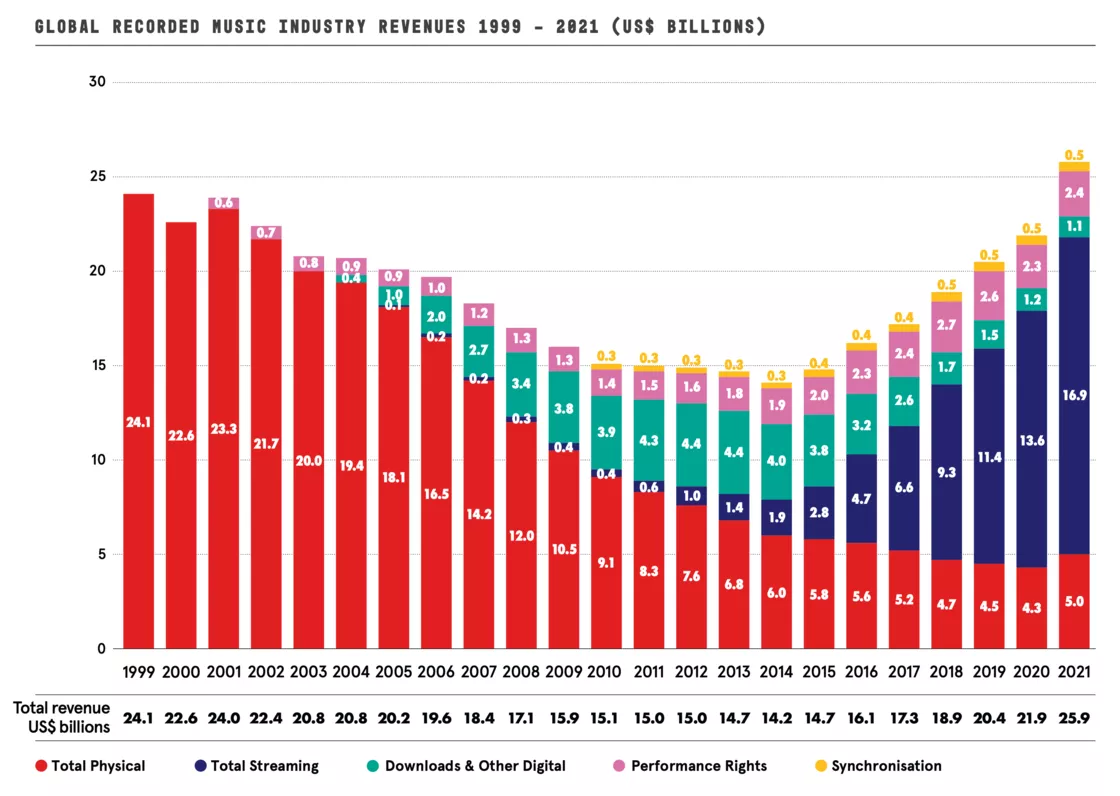 Starting after 2010, however, streaming music, which had the right time and the right people, began to grow in leaps and bounds, taking three consecutive years of music industry milestones in history: successfully stopping the music industry's nearly 15-year revenue decline in 2015, and taking out digital music purchases and CDs over the next two years to become the largest revenue category in the overall music market in terms of share.
But it still hasn't stopped after that, continuing to massively eat into the market share of other categories. Especially since the new crown epidemic in 2020, demand for music has increased further, bringing in $330 million in 2021, well ahead of other categories. And it was also the year that the global music industry finally 'regained its 1999 glory' with the addition of streaming music services.
It's easy to see that 2015 was a watershed year for streaming music services. Yet it was also a year worth talking about in detail -- the gods, at last, began to fight.
New to spoilers
In June of that year, Apple officially announced the arrival of Apple Music at WWDC15. Apple, which had stuck to its "iPod + iTunes" digital music sales model, finally registered itself in the streaming music service Online game.
On the other side of the coin, China's National Internet Information Office and National Copyright Administration, in August, officially issued the Notice on Ordering Online Music Service Providers to Stop Unauthorized Distribution of Music Works, ushering in an era of full-scale licensing of digital music in China. Under this document, which has been called the "strictest copyright order", China's digital music market, which was once flooded with pirated music, is also facing a major reshuffle.
Apple Music
In 2014, Apple's high-profile acquisition of audio device maker Beats was announced along with the acquisition of ownership of Beats Music. It's not that Apple's didn't have a streaming service at the time, but only as one of the iTunes services (iTunes Radio), but news soon broke that Apple would be merging the two services and tapping famed British radio DJ Zane Lowe as a music curator.
All signs point to Apple becoming Spotify's biggest competitor.
Finally, at WWDC 2015, Cook officially unveiled Apple Music in the form of "One more thing..." But in terms of development path, Apple Music has some uniqueness from other streaming music providers - a distinctly 'American' style. -There's a distinctly 'American' style to it.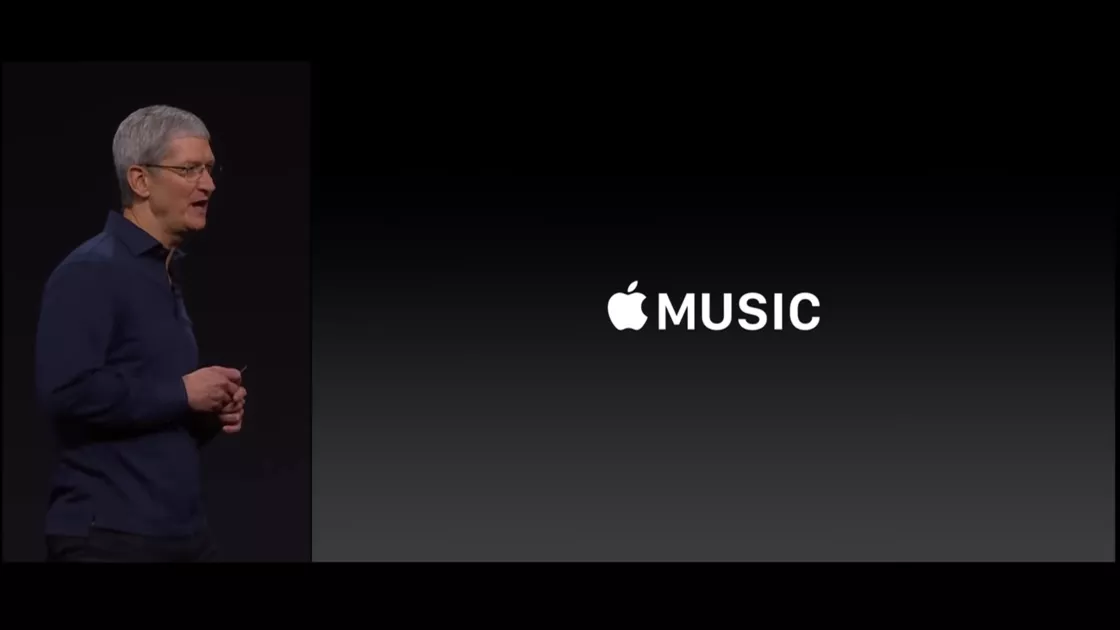 The biggest difference between Apple Music and the streaming music services of today is that instead of offering a free version, it offers a one-month (and now three months) fully functional free trial. This business model is not unlike what the major music companies asked for when they first negotiated with Spotify from Europe. Only Spotify's low stock and money spreading approach finally convinced those North American executives to let Spotify keep the free option.
Apple Music, on the other hand, is a purely 'American genre' product, born with a straightforward threshold - after the free trial period has passed, either don't use it or pay for it.
Apple Music, in order to make the experience as consistent as possible for all users, does not offer differentiated subscription plans, but only differentiates between people and devices, targeting individuals, families, students, etc. Giving different subscription prices.
But after all, Apple Music is so well established that the subscription prices it offers are extremely attractive in many countries. In addition, it gives users who buy a new Apple Music device six months of access, or one to three months of free experience every now and then through a campaign, which amounts to a price war with local streaming music providers. But outside of that, Apple has a killer app - hardware and software ecology.
The iPhone, iPad, and Mac are the best devices for distributing Apple Music ads than the signs on the street. And with Apple Music's unmatched Spotify experience, it's also a huge hit with users.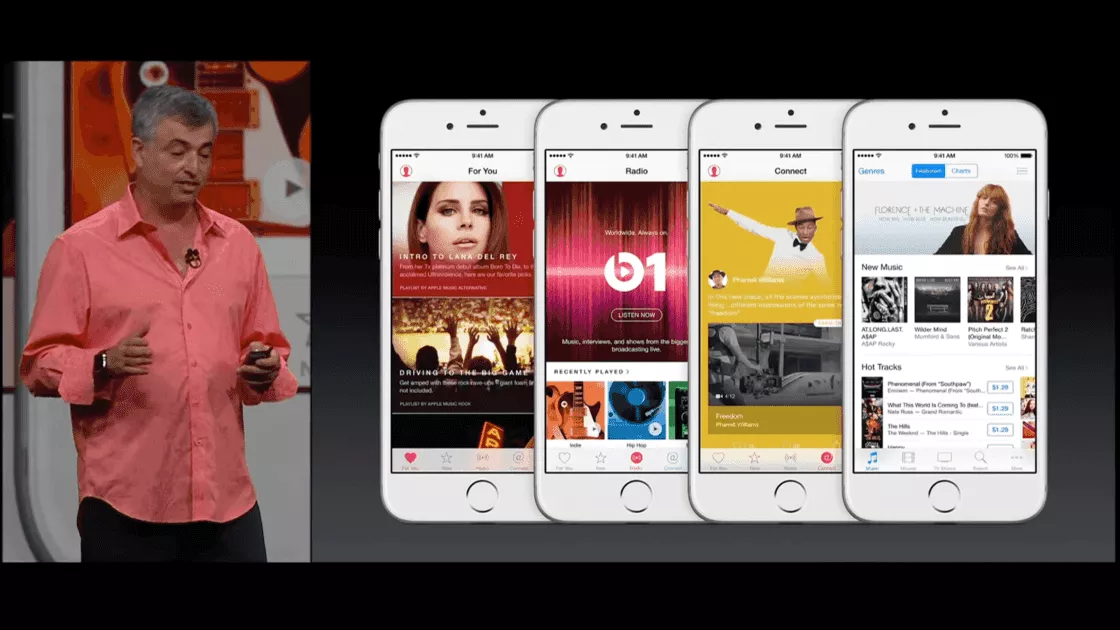 It's safe to say that Apple Music was born with the golden key, a proper rich generation - -not only has a billion dollar family fortune, but also a team of professional musicians. Even though it was born many years later, it was still able to quickly steal a huge chunk of the market in a few years' time and become the world's second largest streaming music provider. According to Fortune, Apple Music already has 10 million paid subscribers in just six months, while it took Spotify six years to reach that mark. And in July 2018, Apple Music surpassed Spotify in the U.S. market in terms of subscribers.
While there were some early ties to music rights companies and musicians, Apple Music was quickly resolved. With all this PR, the buzz around Apple Music was renewed, and the world saw Apple's terrific negotiating power and responsiveness. After Taylor Swift and a host of other musicians announced that they were re-listing their work on Apple Music, it quickly went into high gear, expanding rapidly around the world and launching the service in a number of countries, including mainland China, a market that many streaming providers covet but have been unable to enter.
One of the high points of cultural development in mainland China followed, with Apple Music also serving as Apple's music service for the new era, being laid out across nearly all of Apple's hardware lineup, and even expanded into competitors' devices. And then the availability of spatial audio, Dolby Atmos, and lossless sound quality made it a further technological barrier.
YouTube Music and Tidal
As contemporaries of Apple Music, YouTube Music and Tidal have their own focus: the former emphasizes linking with video, while the latter focuses on high-quality lossless.
The music library on YouTube Music includes music MVs from its site in addition to the major music rights holders, and since MVs don't require payment, the free version of YouTube Music has an advantage that no other streaming software can match: the ability to hear a number of tracks that other platforms require payment to listen to.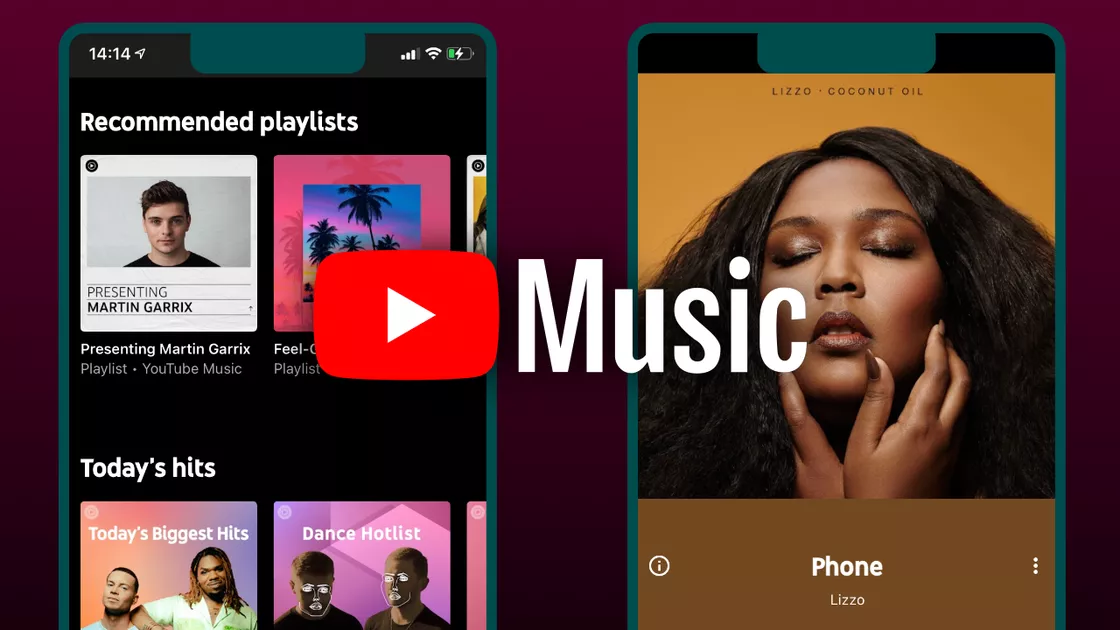 But for this very reason, the free version of YouTube Music is the only streaming music service that doesn't support background playback App, and will also only play the MV version of songs. Non-subscribers can only keep YouTube Music in the foreground at all times, and there is a chance that ads will be inserted after the song has finished playing.
Subscribers can rest or play in the background, and in addition to the option to watch MVs, they can also listen to music released by copyright holders.
Tidal, a streaming music service that rose to prominence in 2014, has gotten a piece of the market with its high-quality lossless audio. And being owned by Jay-Z, he has generously given out shares of Tidal to 17 musicians. What's more, users can also support their favorite musicians by opting for a $19.99 per month lossless subscription: because with this subscription, Tidal will pay royalty revenue to those musicians who are on board with double the royalty tax rate.
Tidal's support for European and American hip-hop is excellent, and has attracted a number of big name musicians to feature and release exclusive content, but copyright remains a hard sell. While it maximizes the benefit to musicians and the very best sound quality, it's also a real pain in the ass not to hear your favorite songs.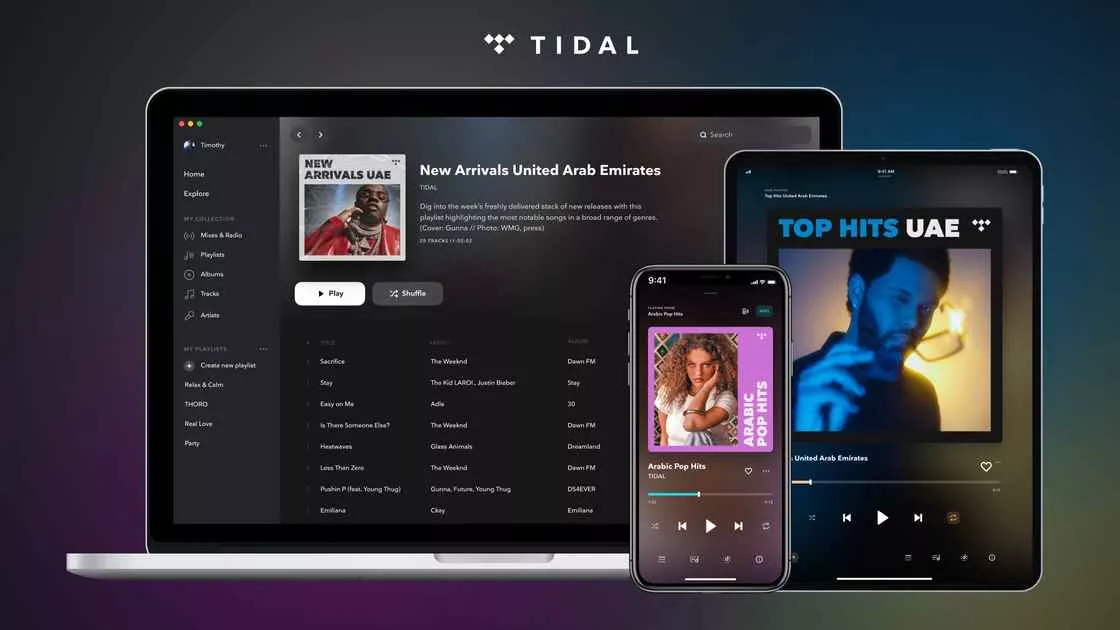 Future
Today's streaming music market has entered a booming and relatively healthy state of competition.
Globally, Spotify and Apple Music are still fighting it out, with YouTube Music, Tidal, Deeze and a host of other "dragon slayers" looking for a piece of the action, with their own swords in hand. Looking at the different regions, KKBox is still dominating in Hong Kong, Macau, Taiwan and Singapore-Malaysia, while mainland China is still firmly controlled by QQ Music and NetEase Cloud Music, and Apple Music is still prying up the market little by little.
What's even more interesting is that in the midst of all this is a land to be explored: Japan - today, Japan is still clinging to the record era, where video stores facing closure around the world still thrive and flourish.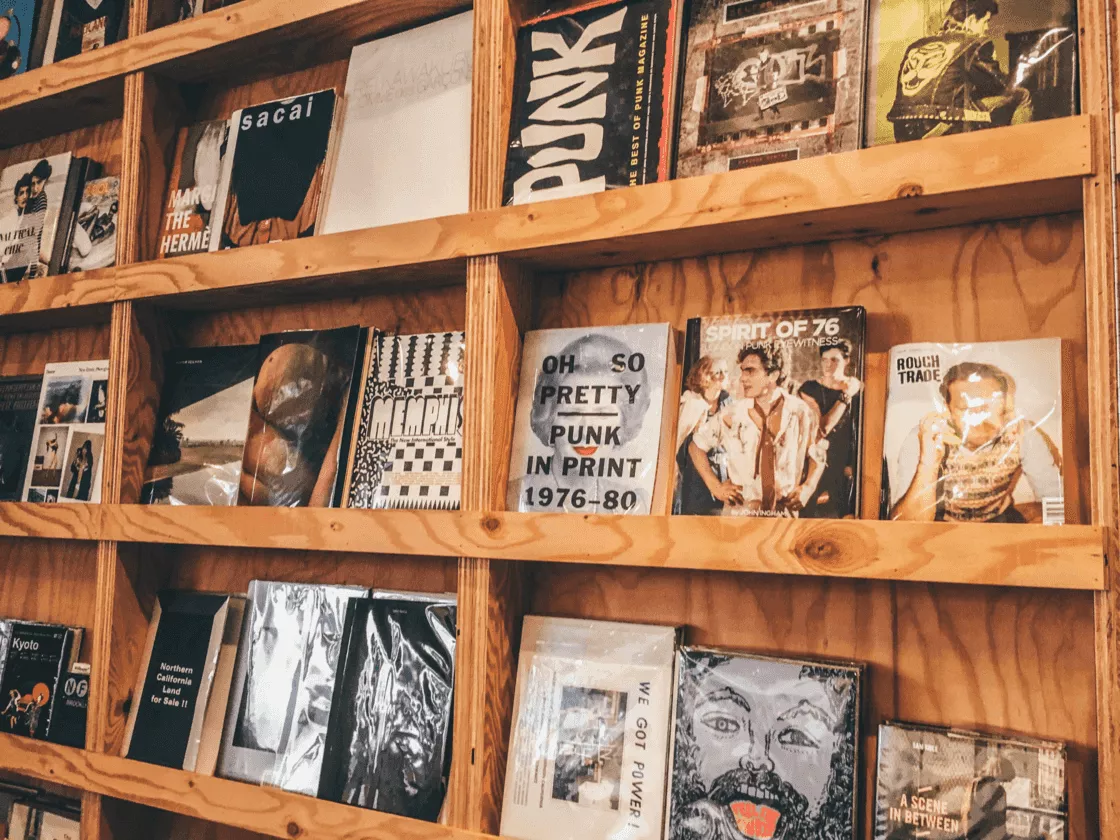 But one of the points we can't talk about when we get to the topic of streaming music services without discussing subscriptions - -whose essence is that we no longer buy ownership of songs, but rent access to them.
When did we move from buying digital files to streaming music? There's actually no way to find the pulse of detail anymore. But what is clear about streaming music providers is that they almost always use a very subtle way of advertising their services as 'better than buying': the
Free X months trial, low price subscription, listen to XX million songs.
There is no denying that with the advent of the mobile internet era and the popularity of smartphones, this model of using 'free trials' to attract users to use and then lead to paid subscriptions has really activated the sluggish music industry. It's also true that most users don't like the songs in their music library for that long, so it's better to "rent a song and listen to it" than to buy a song and own it forever.
Moreover, there is no greater contribution that streaming music has made to the music industry than the push for licensed music. Its ease of use and low subscription costs have managed to kill the rampant piracy of music for a while. And it has also bred huge business opportunities, allowing musicians to regain a reasonable income in a relatively healthy way, guiding music towards a healthy development.
But let's tell a story. in July 2009, Amazon remotely removed two books from Kindle users: George Orwell's 1984 and Animal House. Although Amazon later came out and said that it had removed them from users' Kindles because it hadn't acquired the rights to the two books. After Amazon got the rights from new later, the two books were restored.
But the incident still sparked a lot of user protest: if Amazon had just removed a certain recipe book, maybe people would have thought it was okay. But what was removed by coincidence were two books with a full social irony, and it was really hard not to let people express something.
One of the artists also created a performance art piece specifically for the occasion. She made an exact copy of 1984 on the Kindle, along with the Kindle itself, and made it into a physical book. Intriguingly, however, the physical book is also out in electronic form later on, and is also available on Amazon's Kindle bookstore.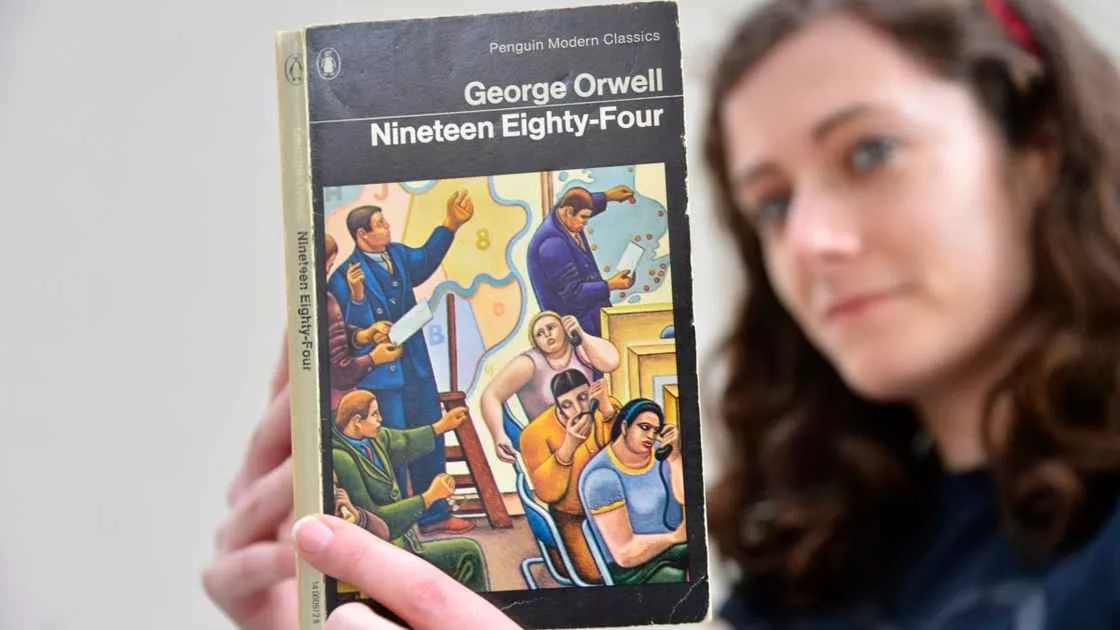 We've been fortunate enough to experience nearly 20 years of the music industry being reinvented and witnessing one historic moment after another. From iPods to digital albums, to copyrighted music and streaming, this seemingly 'more user choice' path has also been a constant reminder to ponder: how much of our lives, from buying to renting, is left to be completely our own?
But let's will look back at this chart, the music market in 2021, and there seems to be some more changes that make it feel alien: in 2021, global CD sales revenues start to rise again, for the first time since 2001.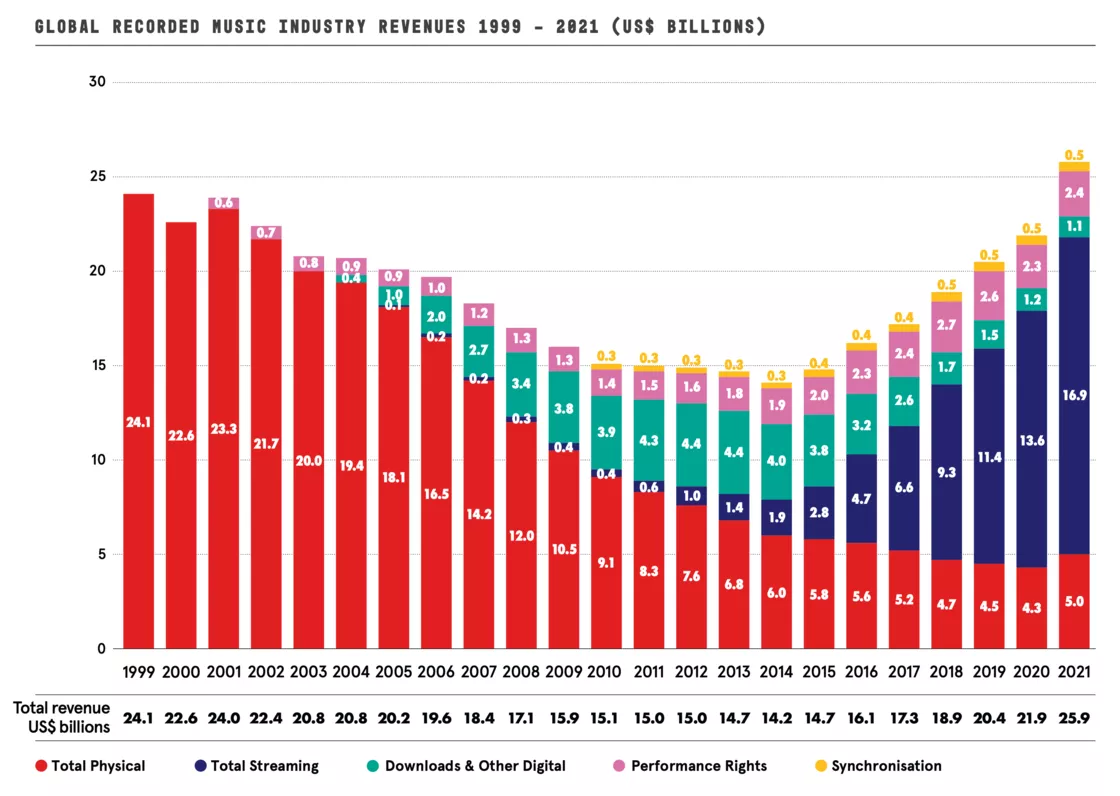 In the midst of this, the re-emergence of vinyl records has contributed a lot. But perhaps what's behind this is also a sign that there are still people who will want to 'have music that they can hold in their hands' again.