Top 7 Twitter Fan Boosting Tools
When it comes to social media marketing, Twitter is always a topic that cannot be avoided, even Comrade Chuan Jianguo is using Twitter to rule the country, which is enough to see the great marketing power of Twitter in social media. For us foreign trade workers, the importance of Twitter is naturally a topic that does not need to be discussed. Whether it is the content expansion of self-built websites or the introduction of social platform traffic, Twotter always plays an important role. So let's share a few powerful tools for Twitter up today!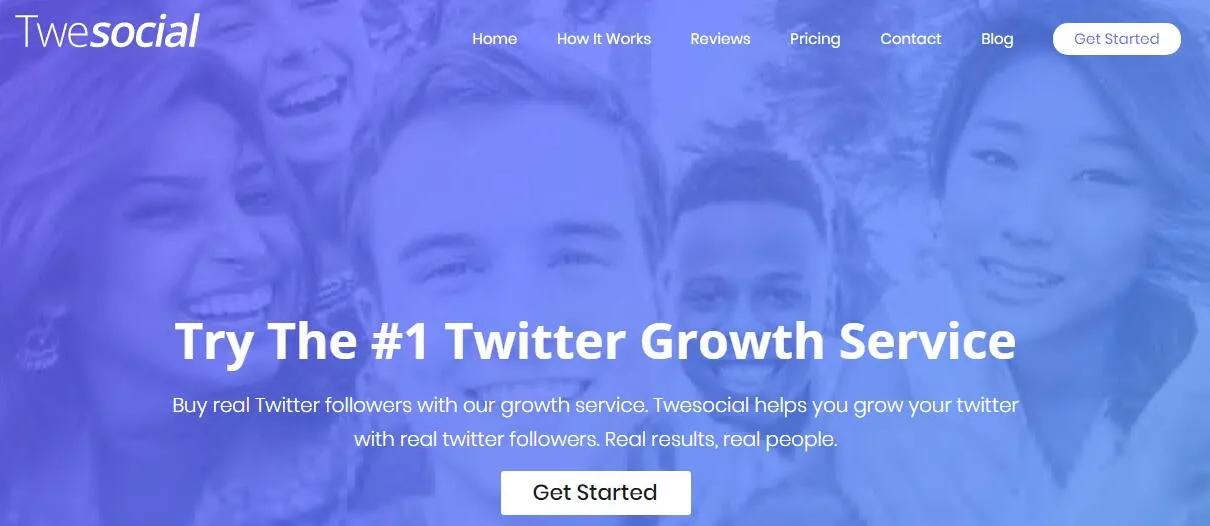 As a veteran Twitter upvoting tool, Twesocial has historically been a great tool for upvoting the Twitter platform. It works in three main steps.
Increase the exposure of personal account information
Twesocial puts your Twitter profile in the limelight and attracts a real target group of potential customers through a natural approach. There are no additional machine-assisted setups or operational services, and there is no buying of bot fans to increase twitter followers.
Focus on the positioning of the account theme
The representational attributes and impressions of your account are further reinforced by the re-theming of that account. This is somewhat similar to the Trump chancellor's account, where the impression is firmly reinforced into his own political publishing outlet and trolling backyard.
Handling of incidents in place for articulation
With personal information exposure and account theme positioning, Twesocial will convert the potential fan base of the triggering event, so that these potential target groups are efficiently converted into your fans, as for if we cultivate the stickiness of the fans this will require a little more effort to deal with ourselves, after all, the tool is just a tool, a means of processing rather than your final processing ideas!
Hootsuite is a multi-platform social media account management tool that is not as old as Twesocial, but has received a lot of praise and has a different focus between the two. The most important feature is to improve the efficiency of the management and use of social media platforms. If we just look at the effect of increasing the number of fans, it is not as good as Twesocial, but the twitter data analysis system built into Hootsuite I personally think is more comprehensive than Twesocial.

Sprout Social is better suited for enterprise-level social platform marketing and fan base creation and expansion than the two tools above. It's not cheap either, starting at $99 per month for the most basic. But there's always a reason why it's expensive, and what makes Sprout Social great is its overall resource integration and comprehensiveness. According to its own official statements Sprout Social has proudly become a leader in usability, customer support and satisfaction, ROI and user adoption. This kind of refreshingly off-the-wall bragging has always been the old American way of doing things, and while I don't really care for its claims, people more or less have that bragging rights. As for why they say that, you'll know if you've used its services!
Coschedule is also an account integration tool for various types of social media platforms, somewhat similar to Sprout Social. However, Coschedule focuses its efforts on three areas.
Blog calendar: features include
Live blog and social calendar: see all your blog posts and social media in one calendar.
Automate your social schedule
Integration with WordPress
Batch publish your posts
Increasing the audience of fans
Marketing calendar: features include
Real-time marketing calendar: view all your marketing projects in one calendar. Items include email marketing, website content, events, and more.
Comprehensive social media management
Save a custom view of the calendar
Shared read-only calendar
Easy rescheduling of projects
Marketing Suite: Features include
Managing marketing requests
Automated Team Workflow
Sorting the calendar by team
Storage of assets and documents
Tracking team progress
Yes, so no guesses, I haven't used this tool, the above paragraph is my translation from the official Coschedule website and it feels so shameless!!!

Buffer is a tool that Mr. Jack has dedicated a single post to. Buffer allows you to set your blog posts to be published at any time of the day, so that you can effectively avoid the embarrassing situation of posting blog posts at spamming time and not being seen by your target customers. Of course you can also set the corresponding number of single blog post releases and the frequency of blog post releases per day in Buffer, so as not to cause resentment among your target customers, and thus fans turn into passers-by, which would be more than worth the loss!

Airtable is a tool that can be used to streamline content and social media planning. The interface is much simpler than all the social platform management tools mentioned above, like Excel, it looks unobtrusive but is fully functional and can solve most of your social platform related operations and customization problems. I personally prefer this simple design style, it is comfortable to look at and easy to operate. As for the effect, I think it's slightly different than the previous Twesocial and Hootsuite. Of course Airtable is also much cheaper in terms of price, in addition to the basic version that costs 0, there are also two versions that cost $10/$20 per month. Still, you get what you pay for, and you have to be willing to keep your wallet thin if you want the good stuff!

It's Twitter's own son, and that alone says a lot. Would you say it's fully functional, of course it is, but it's still lacking in some of the relevance configurations compared to those two big brothers at the beginning. After all, Twitter has to consider a certain balance in order to take care of the vast number of Twitter users, and too much of the 2/8 rule would create a Matthew effect, which would be unreasonable and unacceptable for Twitter. So Tweetdeck as Twitter's own son, since the field to do athletes, Twitter as a referee although more or less will let the water but also less likely to have a black whistle move, so all in all Tweetdeck is still a very good tool to increase the fans and manage followers!
Well, that's all there is to this chapter on the top 7 Twitter tools to increase your followers. Again, tools are always tools and it's the regular content and eye-catching headlines that matter most. Developing loyalty among your followers is much more important than all the tools to increase your followers. If the tools can get your fans from 1,000 to 10,000 or even 100,000; then the first thing you need to do is how to get your account content right ahead of this 1. If there is still something you don't understand, it's okay, the solution is as follows.